Posts for tag: braces
By Sunny Dental Center
June 04, 2019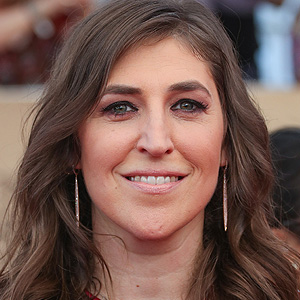 Mayim Bialik has spent a good part of her life in front of TV cameras: first as the child star of the hit comedy series Blossom, and more recently as Sheldon Cooper's love interest — a nerdy neuroscientist — on The Big Bang Theory. (In between, she actually earned a PhD in neuroscience from UCLA…but that's another story.) As a child, Bialik had a serious overbite — but with all her time on camera, braces were just not an option.
"I never had braces," she recently told Dear Doctor – Dentistry & Oral Health magazine. "I was on TV at the time, and there weren't a lot of creative solutions for kids who were on TV." Instead, her orthodontist managed to straighten her teeth using retainers and headgear worn only at night.
Today, there are several virtually invisible options available to fix orthodontic issues — and you don't have to be a child star to take advantage of them. In fact, both children and adults can benefit from these unobtrusive appliances.
Tooth colored braces are just like traditional metal braces, with one big difference: The brackets attached to teeth are made from a ceramic material that blends in with the natural color of teeth. All that's visible is the thin archwire that runs horizontally across the teeth — and from a distance it's hard to notice. Celebs like Tom Cruise and Faith Hill opted for this type of appliance.
Clear aligners are custom-made plastic trays that fit over the teeth. Each one, worn for about two weeks, moves the teeth just a bit; after several months, you'll see a big change for the better in your smile. Best of all, clear aligners are virtually impossible to notice while you're wearing them — which you'll need to do for 22 hours each day. But you can remove them to eat, or for special occasions. Zac Efron and Katherine Heigl, among others, chose to wear clear aligners.
Lingual braces really are invisible. That's because they go behind your teeth (on the tongue side), where they can't be seen; otherwise they are similar to traditional metal braces. Lingual braces are placed on teeth differently, and wearing them often takes some getting used to at first. But those trade-offs are worth it for plenty of people. Which celebs wore lingual braces? Rumor has it that the list includes some top models, a well-known pop singer, and at least one British royal.
So what's the best way to straighten your teeth and keep the orthodontic appliances unnoticeable? Just ask us! We'd be happy to help you choose the option that's just right for you. You'll get an individualized evaluation, a solution that fits your lifestyle — and a great-looking smile!
For more information about hard-to-see (or truly invisible) orthodontics, please contact our office or schedule a consultation. You can read more in the Dear Doctor magazine articles "Orthodontics for the Older Adult" and "Clear Aligners for Teenagers."
By Sunny Dental Center
November 20, 2016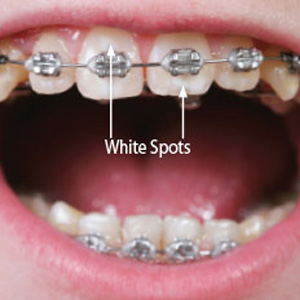 Braces can be a long, involved process, but gaining a more attractive smile and better oral health is worth it. Sometimes, though, braces can produce unintended short-term consequences.
Brace brackets and wires do the work of moving teeth to better positions. They can, however, hinder the wearer's hygiene efforts to remove plaque, a thin film of bacteria and food particles, from tooth surfaces. Plaque buildup increases the risk of dental disease and other ill effects.
One such effect while you're wearing braces is the formation of tiny spots that look pale and chalky on otherwise smooth and polished enamel. These are white spot lesions (WSLs), where acid has remained for too long on the tooth enamel. They occur because acid-producing bacteria escape removal during brushing and flossing due to the braces hardware.
We want to try to prevent WSLs while wearing braces, and not just because they're unattractive. You're actually looking at enamel erosion, which could lead to cavity development at those weakened spots.
Although difficult for you as a braces wearer, daily brushing and flossing is crucial to WSL prevention. You'll need to take more time to be sure you're reaching all around the wires and brackets. You can improve your effectiveness with special brushes for braces and floss threaders or water irrigators. You can also help keep acid levels low by cutting back on acidic foods and beverages, especially sodas, coffee or spicy foods.
Even if you develop WSLs we can treat them effectively, especially if caught early. One way is by aiding enamel re-mineralization through saliva stimulation (the mouth's acid neutralizer) or applying fluoride to the teeth to strengthen enamel. We can also use caries infiltration, a technique that injects tooth-colored resin below the surface of the lesion. This strengthens the weakened enamel and gives the area the appearance of translucence like normal enamel.
While you're wearing braces, focus diligently on keeping your teeth clean of plaque and keep up your regular cleaning visits with us. If you notice any unusual discolorations or abnormalities, see us as soon as possible. Stopping WSLs from developing will help ensure your teeth are healthy and attractive after the braces come off.
If you would like more information on dental care with braces, please contact us or schedule an appointment for a consultation. You can also learn more about this topic by reading the Dear Doctor magazine article "White Spots on Teeth during Orthodontic Treatment."
By Sunny Dental Center
May 16, 2016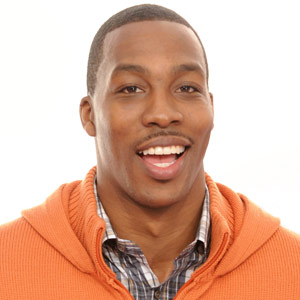 Have you started orthodontic treatment recently? Are you having a little trouble getting used to your braces? If so, you are not alone: Everybody goes through an adjustment period during which they momentarily wonder if they'll really ever get used to this. Don't worry — you will! And we've never heard anyone say, on the day their braces come off and their new smile is revealed, that they aren't glad they went the distance. Just ask Houston Rockets all-star center Dwight Howard, who discussed his own orthodontic treatment in a recent interview.
"I'm sure I was no different than anyone else who has ever had braces," he told Mediaplanet. "At first I hated them so much… That changed once I got used to them and I actually grew to love them." What's Howard's advice? "Do exactly what your orthodontist says and know that the outcome is well worth it in the end." We couldn't agree more! Here are some tips for wearing braces comfortably:
Hard & Chewy Foods: If you love fresh fruits and vegetables, that's great; there's no reason to give them up, just the really hard ones. You don't want to bite into an apple or carrot or any other hard foods like bagels and pizza that have any "size" to them. Small pieces may be ok as long as they can't bend your wires. Chewy, sticky candy should really be avoided completely. Same with soda, sports drinks and so-called energy drinks because they contain acids that promote tooth decay and can cause a lot of damage around the braces.
Effective Oral Hygiene: Keeping your teeth clean is more important than ever, but also more challenging than ever. It's easy for food to get stuck under wires and around brackets, but failing to remove it can cause tooth decay, gum irritation and soreness. Therefore, the cleaner your teeth and your braces are, the healthier you will be. Use interdental cleaning brushes and/or a floss-threader to get behind your wires. A mouthrinse can also help strengthen teeth and keep bacteria in check. If you have any questions about how to clean between your teeth, please ask for a demonstration at your next visit.
Pain Relief: Some soreness at the beginning of orthodontic treatment is normal. To relieve it, you can use an over-the-counter pain reliever and/or a warm washcloth or heating pad placed on the outside of the jaw. If brackets or wires are rubbing against the inside of your cheeks or lips, try applying wax to these areas of your braces. If this does not offer enough relief, we may be able to trim the end of a poking wire. Call us if you need help with this.
Our goal is to make your orthodontic treatment as comfortable as possible on the way to achieving your all-star smile. If you have questions about adjusting to braces, contact us or schedule an appointment for a consultation. You can learn more by reading the Dear Doctor magazine article "Caring for Teeth During Orthodontic Treatment."